Simple Desserts To Make This Holiday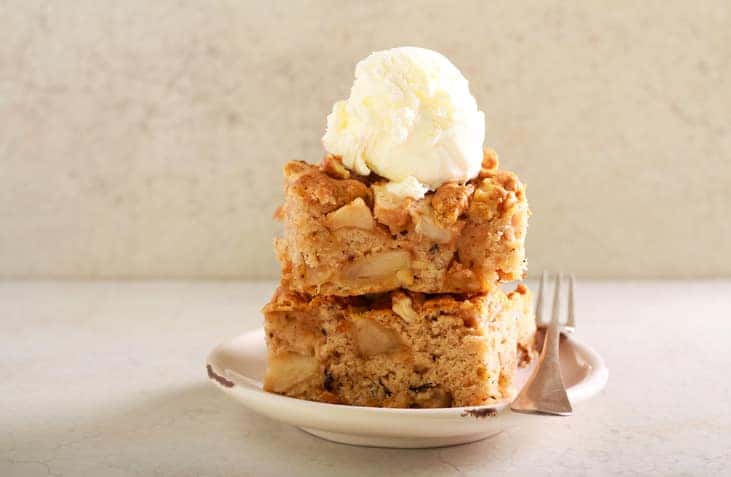 Thanksgiving is right around the corner, which means people will be making their way to the kitchen to prepare an assortment of delicious dishes. While a turkey will take the center ring with scrumptious sides to complement it, you will certainly need a few desserts to complete the meal with a sweet ending. Though pumpkin pie, pecan pie, and apple pie are staple Thanksgiving desserts, they can over time seem unoriginal. Mom Secrets has offered a solution with four desserts that provide a twist to Thanksgiving classics.
Frosted Pumpkin Brownies
Pumpkin and dark chocolate make a winning combination in these Frosted Pumpkin Brownies. The rich notes from the dark chocolate is cut by the warmth and earthy flavors of the pumpkin. Another great thing about this dessert is that it is made for everyone. While kids may be leery to try pumpkin pie, there will be nothing stopping them from grabbing one or two of these brownies.
Apple Cookies with Cream Cheese Frosting
Take the apple out of the pie and put it in this delectable cookie recipe. These apple cookies are soft and full of flavor. Topped with a delightful cream cheese frosting, and you have an instant new holiday favorite.
No-Bake Pumpkin Cheesecake
For fans of both pumpkin pie and cheesecake, this pumpkin cheesecake was made for you. The other great thing about making this dessert is that it is a no-bake! This No-Bake Pumpkin Cheesecake takes only 20 minutes to make but does require 6 hours to chill. Use this to your advantage. Create this dessert in a snap the night before Thanksgiving and let it chill overnight. This will give you plenty of time to focus on other dishes for the meal as well as leave you space in the oven to bake other recipes.
Apple Pie Cake
Another delicious hybrid, this dessert literally takes the cake. This recipe takes all the flavors and nuances of a classic apple pie and transfers it into a lush sheet cake. While this apple pie cake is perfect on its own, it takes on another level of decadence a la mode!
You might also like: Butter Up Your Loved Ones With These Recipes
Start Baking!
With four new recipes to add to your repertoire, what are you waiting for? Get cracking in the kitchen to make these delicious desserts. These will certainly be topics of conversation around the dinner table at Thanksgiving.