Keep Your House Warm This Season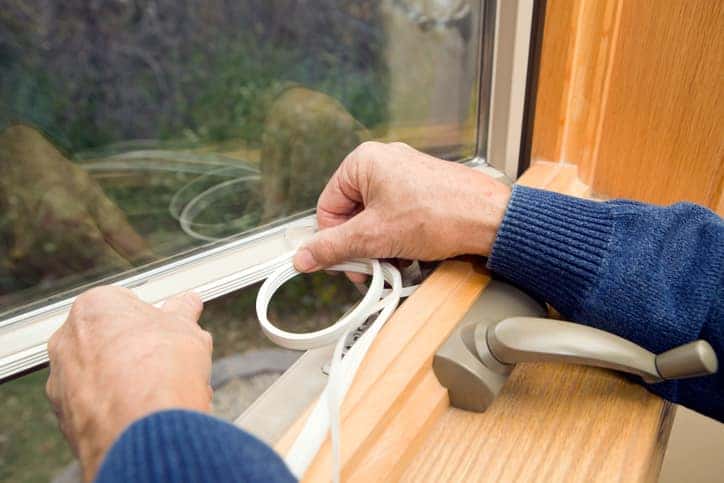 The Christmas holiday is over. Winter, however, is far from saying goodbye. There are certain to be many more cold days to come. While you want your house to stay toasty, you do not want to pay a hefty heating bill. If you want to stay warm while the weather outside is frightful, then you need to check out these tips on keeping your home warm this season that do not involving blasting on the heat.
Open Heating Vents
You may have been told a fib when it comes to your HVAC system and its vents. During the winter season, even if you are not using a room, it is best to keep your vents partially open rather than shut. This will prevent your system from overworking, but also help circulate the heat evenly throughout the entire house.
Used A Door Draft Stopper
You can do wonders to keep your home warm simply by using a draft guard. While you certainly can find a draft guard at a local home depot store, you can just as easily create your own. Whether your purchase or make your draft guard, this instrument can help guard your home against the cold.
Insulate & Seal Windows
Depending on how cold it may get, you might want to consider insulating your windows. You can insulate your windows easily and inexpensively using material such as plastic film or bubble wrap. Along with insulating your windows, you should seal your windows as well during the winter season, replacing the old caulk and adding weather-stripping too.
Keep Curtains Open on Sunny Days
When the weather is bright outside, be sure to open the blinds and curtains. Allowing the sun to shine through will help warm your home. The best part is that it will warm up your home at no cost to you!
Reverse Your Ceiling Fan
Some people may not even know this is possible, but if you want to warm up your home without cranking up the heat, then you need to reverse the direction of your ceiling fan. During summertime, your fans are supposed to run clockwise, which draws any heat that is in the room up towards the ceiling. In the winter, you can, by using a tiny switch on the ceiling fan, reverse the direction of the ceiling fan to counter-clockwise. This will push any heat down into the room.
Open Interior Doors
Obviously, any door that leads to the outside should remain shut on winter days, but doors that lead to bathrooms, bedrooms, and any other room in the house should stay open during the winter season. This will create better air flow, allowing your heat to properly circulate and warm up your home.
You might also like: How To Check Your Car's Heating System
Bake Some Treats
Feeling cold? Feeling snacky? Why not kill two birds with one stone. Head to the kitchen and whip up a batch of your favorite cookies or brownies. The heat from your oven is powerful. While your oven is preheating, baking the treats, and even cooling down, it will radiate heat that will be dispersed throughout the house. Once you are done using the oven, you will have delicious morsels to munch on as you gather together for the evening.
Disclaimer: The stock image is being used for illustrative purposes only, and it is not a direct representation of the business, recipe, or activity listed. Any person depicted in the stock image is a model.