Is It Time To Replace Your Brake Fluid?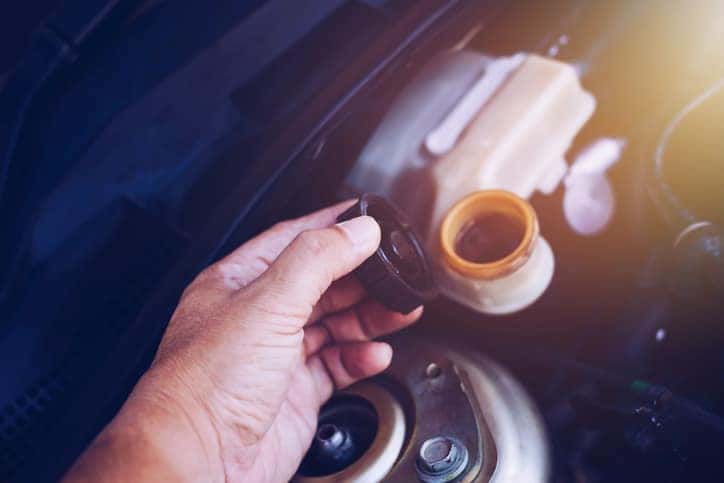 Today, vehicles are outfitted with a number of safety features to protect you while you are on the road. However, no matter how many amenities your car is equipped with, the brakes are ultimately the last line of defense between you and a potential crash. Make sure your brakes are in proper working order. That includes checking your brake fluid. Brake fluid facilitates in having a car's hydraulic system work fluidly. Like your oil, the brake fluid does need to be replaced over time. Not sure if it is time to replace the brake fluid in your vehicle? Capri Tools offers insight on replacing your brake fluid.
When Do You Change Brake Fluid?
There are a couple of ways to know if it is time to change the brake fluid. One indication that it is time to change the brake fluid is if the fluid is a real dark color. If you notice that it takes longer for you to come to a stop when braking and it feels sluggish when you do, then you probably need to change the brake fluid. Another sign is an odor that gives off a burning, chemical smell. You may also even notice that there is smoke, which could be an indicator that the brake fluid is overheated and therefore needs to be replaced. Also assess the levels to see if they are low.
How Can You Check Brake Fluid?
You can assess your car's brake fluid by checking the brake fluid reservoir in the car. The reservoir should have a semitransparent lid. This allows you to check the levels without actually removing the cap on the reservoir.
How Often Should You Replace Brake Fluid?
Every vehicle is different, so how do you know how often you should change your brake fluid? Experts recommend that the brake fluid in your car be replaced either around 40,000 to 50,000 miles or every two to five years.
You might also like: Simple Desserts To Make This Holiday
Get Service at Bentley Hyundai
If you are due for a brake fluid replacement, then come to a respected and trusted dealership for service. Those living in the Huntsville, Alabama, area know they can rely on the service department at Bentley Hyundai. Schedule auto service with Bentley Hyundai today.