Irish Movies To Watch On St. Paddy's Day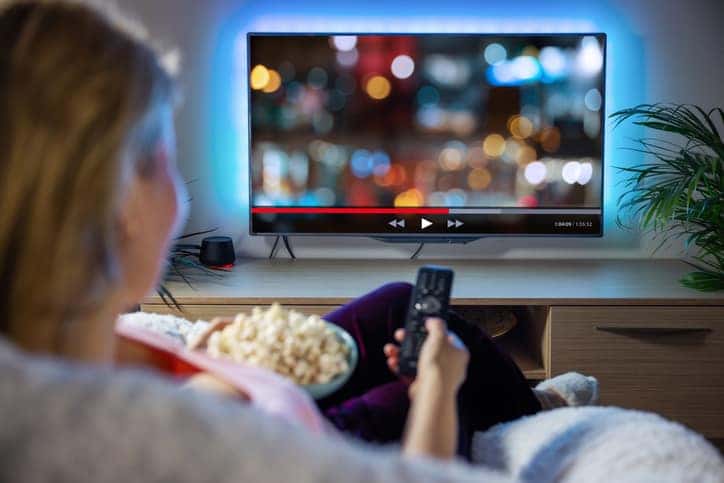 St. Patrick's Day is a few days away. While there are parades you can attend and Irish food like colcannon and soda bread to make and eat, you can celebrate this holiday by gathering your family and friends and having a movie marathon. From romantic dramas to historical action thrillers, there are many films that pay homage to the Emerald Isle, its history, and its people.
You will notice as you watch these movies that they not only appreciate the Irish people and culture, but they actually utilize the passionate talent of Irish actors or actors with Irish ancestry. This undoubtedly help bring these films to life, making them the perfect thing to watch on St. Patrick's Day. If you are not sure which Irish films to see, then here is a list to help you.
The Wind That Shakes the Barley
If you are knowledgeable about Irish history, then you know that one of the more important events takes place in April 1916. This event is know as the Easter Rising when a small band of Irish republicans rebelled against England. While the rebellion was quickly squelched, it started a fire in many Irish men and women who longed for freedom. The film The Wind That Shakes the Barley takes place in 1920, only four years after the Easter Rising. It is the fictional story of two Irish brothers who fighting for freedom against the English. Though fictional, this war drama is set against that backdrop of historic events.
'71
Another fictional historic drama, '71 follows the account of British soldier Gary Hook, who through unexpected and distressing events must survive the night in Belfast after being left behind by his unit. This story takes place during the historic event known as The Troubles, where the Catholic Republicans and Ulster Protestants were in conflict with one another.
P.S. I Love You
While the Irish are well-known as passionate fighters, the Irish are passionate about many things, including love. There may be no sweeter love story than the one told in P.S. I Love You where Irishman Gerry shows his wife Holly how to move on from his passing. During the film, Holly and her friends from New York even get to take a lovely trip to Erie to see beautiful places of the isle as Holly says goodbye to Gerry and explores new romance.
The Boondock Saints
The Boondock Saints does not take place in Ireland, but in one of the most Irish cities in America – Boston. Two plucky Irish brothers go on a vigilante-spree to rid the city of horrific Russian mobsters. This film may be a bit violently gratuitous, but Sean Patrick Flannery and Norman Reedus do an excellent job of portraying brotherly affection and Willem Dafoe offers a wonderful performance as an FBI special agent.
You might also like: Local Things To Explore This Spring Break 
The Banshees of Inisherin
Irish history is interesting to many, which is why films are still being made today. In fact, a recent movie The Banshees of Inisherin has been made starring Irish legends, Colin Farrell and Brendan Gleeson. The film has been dubbed as a black tragicomedy, highlighting the ability for the Irish to find the humor in any situation.
Disclaimer: The stock image is being used for illustrative purposes only, and it is not a direct representation of the business, recipe, or activity listed. Any person depicted in the stock image is a model.