Going Electric With A New Hyundai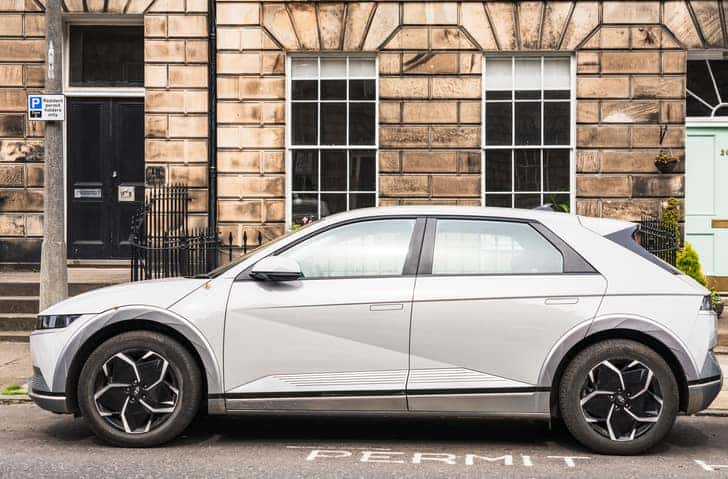 Drivers are going electric, and it isn't difficult to see the appeal. While you save money on the price of gas, you also help keep God's green earth green and beautiful. Hyundai sees the benefit for drivers to go electric, which is why they have established a complete lineup of electric, plug-in hybrid, hybrid, and fuel cell models. Discover these exciting and electrifying models for yourself.
Electric Models
If you have a big family but are interested in driving electric, Hyundai offers drivers two incredible electric SUVs – Ioniq 5 and Kona. The Ioniq 5 is the newest SUV in the Hyundai lineup that has been designed to be solely electric. While the Kona isn't exclusively electric, the electric Kona model is equipped with prime features. When you drive a Hyundai electric model, you can drive with the assurance that you no longer have to concern yourself with visiting the gas station or scheduling oil changes.
Plug-In Hybrid Models
Hyundai provides car shoppers with a couple of plug-in hybrid options such as the Tucson Plug-In Hybrid and Santa Fe Plug-In Hybrid. Can you charge these models? You bet. Only have access at the moment to a gas station? No problem. That's the beauty of these plug-in hybrids. You can recharge or refuel.
Hybrid Models
There is a wide selection of Hyundai hybrid models that are both SUVs and sedans. For those who enjoy driving a sleek sedan, there are the Elantra and Sonata hybrid models that are fun to drive. If you need a durable vehicle that is capable of going off-road and offers more room, then you will want to explore the Tucson Hybrid and Santa Fe Hybrid.
Fuel Cell Models
For a vehicle that truly looks to the future, you need to opt for the NEXO Fuel Cell. This SUV is powered by hydrogen. The perks of owning a NEXO are that it only takes minutes to refuel and that the only thing that is emitted out of the tailpipe is water!
You might also like: Grab A Warm Mug At Charlie Foster's
Explore the Electric Lineup at Bentley Hyundai
The future is electric. If you want to find the electric model that is right for you, then you should come to visit Bentley Hyundai. Conveniently located in Huntsville, AL, Bentley Hyundai has an inventory of electric models that are fun to drive. Come explore the electric models at Bentley Hyundai today.