Everything You Need to Know About the 2020 Hyundai Sonata
As the all-new 2020 Hyundai Sonata steps into its eighth generation, you will no longer agree with the notion that "sedans are dying." Inspired by innovation, the new Sonata model is the best thing that could happen to sedans. From the car's sleek design to its state-of-the-art safety features, everything will astonish you this year. If you're searching the internet for Hyundai Sonata for sale, why not consider the most recent 2020 model? We'll later explore the best dealership for Hyundai Sonata Huntsville, but before that, let's explore the vehicle inside-out.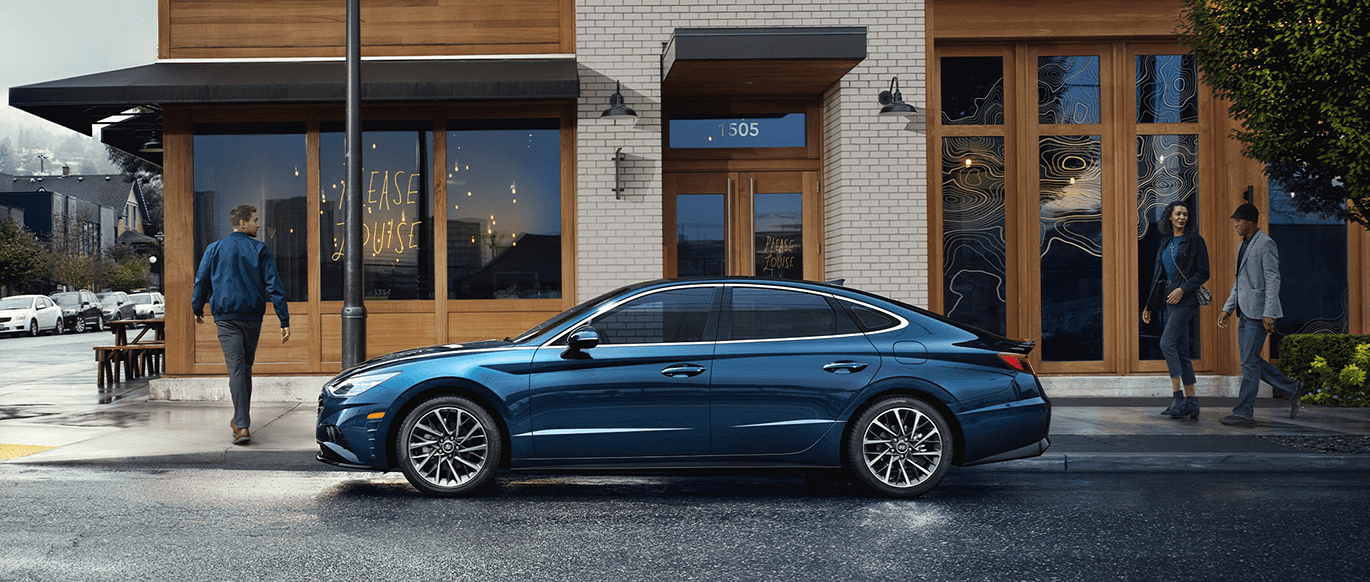 Here's everything you need to know about the 2020 Hyundai Sonata:
Overview
Arriving in showrooms before the start of 2020, the 2020 Hyundai Sonata features a sportier and sleeker design, blind-spot detection cameras that display videos of approaching cars, level-2 self-driving features, and an upper trim line that allows you to direct your car to automatically drive out of the garage.
Also, you need not worry about leaving the car keys inside your bedroom as the Sonata tech allows you to unlock the car using your android phone or an NFC card that's commonly used in hotels. The optional head-up display, a Hyundai trademark, also provides blind-spot warnings. The front-drive-only vehicle is exceptionally quiet and can carry 4 to 5 people easily.
The Design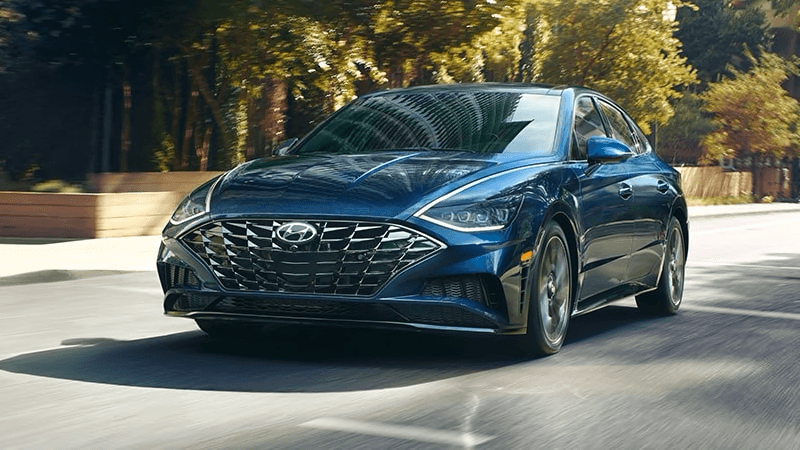 The Platform
The vehicle comes with a new platform shared by various cars from Hyundai and Kia. With a 111.8-inch wheelbase, the new platform is more effective than ever to absorb energies resulting from collisions and prevent impact structures from breaking through the cabin. Besides, the platform appears a bit lower, wider, and longer than the previous models.
To deemphasize the vehicle's front-wheel-drive architecture, the manufacturer made for a shorter front overhang. The negative delta for the front overhang, which is just at 20mm, is smaller than the positive delta for the wheelbase.
The most significant upgrade, however, was lowering the shock towers. It's important to understand that when it comes to design, every millimeter counts. To eliminate the traditional 3-box sedan look, the designers minimized the height of the shock absorber mounts up front and presented the eighth generation 2020 Sonata front end.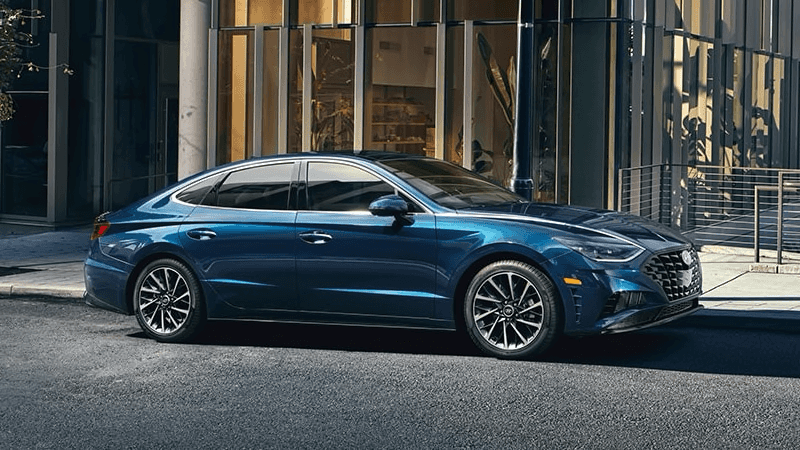 The Exterior
Hyundai immediately reveals that the hood of the new Sonata extends to the front grille, which is only seen in luxury cars such as the Audi A4/A5 and BMW 3 Series. You might not be aware but a sedan without a cut line for the hood certainly makes it way superior. For instance, you'd need to spend somewhere around $100,000 to buy a Mercedes-Benz S-Class sedan.
When discussing the exterior, you can't ignore the "dynamic lasso", another critical design element in the 2020 Sonata. It's simply a chrome strip that begins in the daytime running lights, extends toward the windshield and around the window profile. Phrased into the chrome strip are LED lights with countless tiny laser perforations giving the sedan outstanding aesthetic value.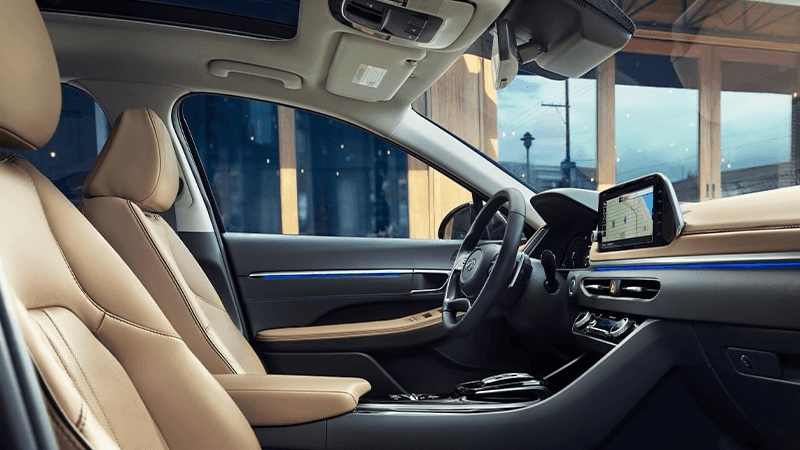 The Interior
The 2020 Sonata's interior is different from the Mercedes approach of physically connecting the infotainment screen and the digital gauge cluster. Instead, the driver's side of the infotainment screen is inward-oriented towards the gauge cluster, sloping downwards. This means that the digital gauges are set deeper in the dashboard but gives an illusion that the displays are connected. What gives the car cabin an airy, light feeling is the airbag cover that's mounted extremely low on the passenger side.
For the first time in a car, you'll be excited about placing your arms as soon as you see the sedan's armrests. They're approximately 10 inches long and a few inches wide. Just above the armrests, you'd see the dynamic lasso shape as a metallic trim piece on the front door panels. There's also an alcove on the door along the armrests' entire length that serves as a small shelf for phones, wallets, keys, etc. These are little things, but they certainly make the 2020 Sonata stand out from other luxury cars.
2020 Hyundai Sonata Features
Let's now dig into 2020 Hyundai Sonata's advanced features that mid-size sedan buyers are dying for: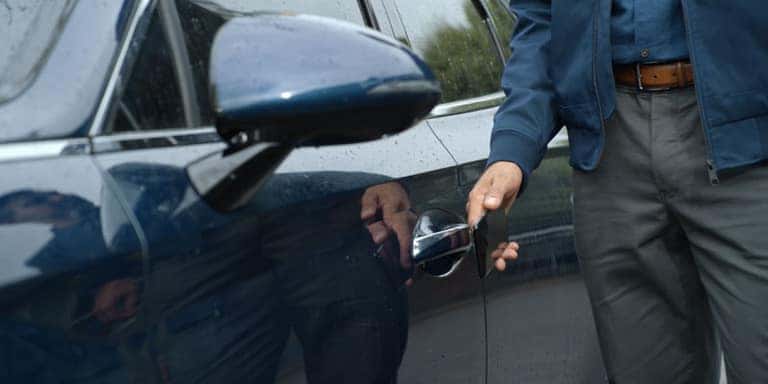 Digital Key
With the emergence of smart home concepts introducing a wide range of smart home devices, such as smart locks for home security, it's no wonder you can lock/unlock your car with a digital key. The 2020 Sonata allows you to use your smartphone not only to control the lock but also to drive the vehicle. All you need to do is download the Hyundai app and pair it with your 2020 Hyundai Sonata to establish the connection.
To unlock the vehicle, you'll need to switch on the app and hold the smartphone up to the door handle. To drive the vehicle, set the phone on the wireless charging pad, which should enable the ignition. On top of that, you can grant temporary or permanent access to other drivers through the app, turning their phones into digital keys. You can customize the access you give to each driver or person. For instance, if you want a delivery man to place your package inside your vehicle trunk while you're away, you can give them partial access through the app that gives them access to the trunk only.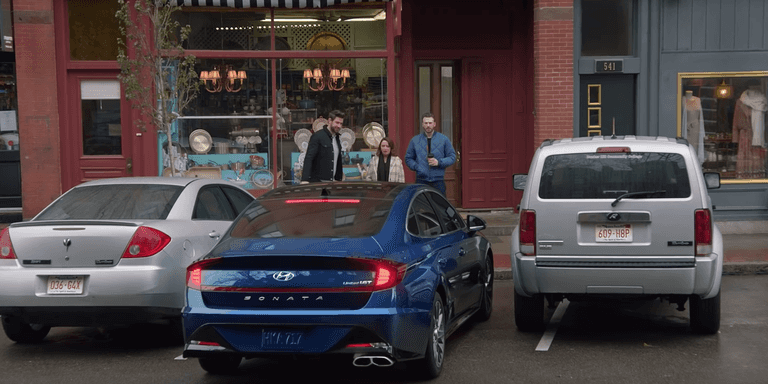 Remote Smart Parking Assist
It's pretty annoying to get back and see another car parked too tightly besides your vehicle so that you can't open the front door. This is no longer a problem with the 2020 Sonata that offers remote-controlled parking with its new smart parking assist feature. It's like an automatic valet parking. You can direct the car to pull into or out of a parking spot using the Smart Key fob, as well through your digital key, that is, the Hyundai mobile app.
Hyundai SmartSense
The brand new Sonata also comes with a variety of active-safety features. 3 radar sensors, 12 ultrasonic sensors, and 5 cameras provide cutting-edge safety and convenience. Let's explore each safety feature separately:
Blind-Spot Collision-Avoidance Assist (BCA)
One of the most common causes of accidents is the inability to view certain spots as drivers switch between lanes. This feature allows your vehicle to detect any car that enters your blind spot and automatically apply light brakes before you try to turn or change the lane.
Driver Attention Warning (DAW)
This feature takes smart automotive technology to the next level. Oftentimes, accidents are a result of reckless or inattentive driving, and frequently due to drunk driving. The Driver Attention Warning feature allows your vehicle to record your driving patterns and subsequently monitor your driving to detect inattentive or drowsy driving. You will instantly see on the instrument panel a warning message and hear a sound cue when it detects irresponsible driving.
Lane Keeping Assist (LKA)
If your vehicle happens to deviate from the lane without signaling, the lane-keeping assist feature will warn you through visual and audio cues. If there's a threat of collision the feature will apply corrective steering assistance to keep you from switching the lane.
Smart Cruise Control (SCC)
The 2020 Sonata's Smart Cruise Control feature with Stop and Go will blow your mind. The in-built radars will help your vehicle to maintain a safe distance from the car ahead. If the vehicle in front of you comes to an abrupt stop, it will bring your car to a complete stop. If a car ahead forces your vehicle to slow down to 6mph or less, the ignition will switch off automatically but will restart if the car in front moves within 3 seconds.
Forward-Collision Avoidance Assist with Pedestrian Detection (FCA-Ped)
The radar and forward camera intelligently detect any pedestrian or vehicle that comes in your path and immediately alert you of a possible collision. In case you fail to respond in time, the feature will automatically apply emergency braking to prevent a collision.
Lane Following Assist (LFA)
This feature enables the vehicle to detect lane markers on the road through a front-view camera mounted on the front windshield. This helps the driver in using the steering to keep in the vehicle in the center of the lane.
High-Beam Assist (HBA)
If you don't like switching between high and low beams while driving, you'll love this automation. Your new 2020 Sonata detects oncoming vehicles and knows when they're no longer there to automatically toggle between the high and low beams. Thus, beams are no longer a concern for you with this vehicle.
Highway Drive Assist (HDA)
This feature functions with the Lane Following Assist and Smart Cruise Control Features to maintain a safe distance behind the car in front and keep your vehicle centered in your lane when traveling on highways. Furthermore, the Highway Drive-Assist uses GPS and highway data to automatically set your pace and ensure that you're traveling at the right speeds on highways.
Rear Cross-Traffic Collision-Avoidance Assist (RCCA)
Driving backward is no longer a challenge when you have 2020 Sonata. Everyone knows how intimidating going in reverse can be, especially for novice drivers. As you drive in reverse, for instance, to pull your parked car onto the road, the vehicle senses will sense any car approaching from either side and alert you spontaneously. If you don't timely respond, it will automatically come to halt.
Rear Occupant Alert (ROA)
Believe it or not, the new Hyundai Sonata makes you a responsible parent or pet owner too. Its rear occupant alert reminds you to check the rear passenger area to make sure you don't forget a child or pet inside the car when getting off. Hence, you won't have your spouse or partner yelling at you for being irresponsible with kids and pets.
High-Speed Wireless Phone Charging
While the wireless phone charging feature was already introduced in the previous Sonata, its charging rate stands nowhere close to that offered in the New Sonata. The 2020 Sonata comes with a pad that circulates air over the phone to prevent overheating. This allows for a charging power up to 10 watts, which is twice the rate of the previous Sonata.
Comparison of Four Sonata Trims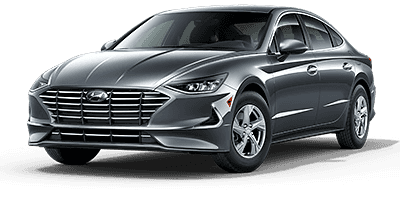 Hyundai Sonata SE
Supports Android Auto and Apple CarPlay
Lane Keeping Assist
8-inch Color touchscreen audio
Forward-Collision Avoidance Assist with Pedestrian Detection
Starting Price: $23, 600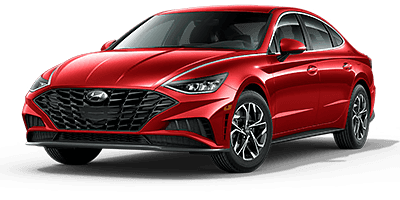 Hyundai Sonata SEL
Heated front seat with power driver seat
Rear Cross-Traffic Collision-Avoidance Assist
Blind-Spot Collision-Avoidance Assist
Proximity key featuring push-button start
Starting Price: $25,700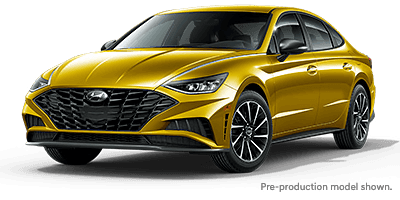 Hyundai Sonata SEL Plus
Hyundai Digital Key
Dinamica suede/leatherette combination seating surfaces
12.3-inch LCD instrument cluster
18-inch alloy wheels
Starting Price: $27,650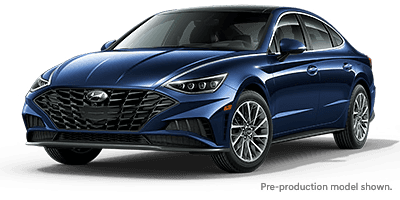 Hyundai Sonata Limited
Remote Smart Parking Assist
Blind-spot view monitor
Leather seating surfaces
Starting Price: $33,500
Looking for a 2020 Hyundai Sonata Car Dealership
If you're looking for a Hyundai Sonata dealership, the Bentley Hyundai makes for an ideal team to serve you. Serving Greater Huntsville since 2004, it has been consistently delivering a top-notch buying experience to its customers by offering reliable vehicles and reasonable prices. The Hyundai Sonata dealership relies on its 5 Count Promise to deliver value:
1
One Family: When you visit Bentley Hyundai, you're greeted by friendly faces that will immediately embrace you into the Bentley family and make you feel comfortable.
2
In-store or Online Shopping Procedure: Whether you choose to personally visit the dealership or shop online, the dealership offers total transparency in terms of prices and fees.
3
3 Day Exchange Policy: If you're not 100% satisfied with your purchase, bring it back and we'll put you into one that you do love.
4
400 vehicle choices: The dealership presents you with the best collection of up to 400 new and used vehicles of any auto group in the region.
5
Five Generations in North Alabama: As the Hyundai Sonata Huntsville dealership, the Bentley family has been in the business for 90 years, over 5 generations. While the most recent generation has transformed it into a modern entity, what remains constant is the dedication of customer service.
Conclusion
Now that you've made up your mind to buy the 2020 Hyundai Sonata, you should be searching for a Hyundai Sonata for sale. When it comes to buying a Hyundai Sonata, Huntsville residents have several things to consider. You need to consider the reputation, years of experience, reviews from past customers, and your personal experience in-store or online when choosing a dealership. When you rate the dealers on those scales, the Bentley Hyundai proves the best choice.